Steyr trucks - counted to the best in the world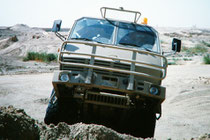 As patriots of steyr trucks we are anxious to keep them on the roads as long as possible. Therefore we are eager to organize parts and provide them for reasonable prices. Best service is our obligation. We do not want to the "Steyr Trucks" fade away,  We keep Steyr Trucks alive!
Your specialist of all kinds of Steyr parts!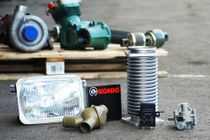 We deliver OM/OEM parts as far as still available. We import high quality parts from Steyr License holder. We produce parts accordingly to drawings or samples, even in smaller quantities. We regenerate second hand parts and components.
Longterm experience on products...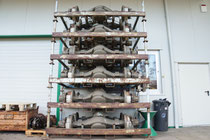 ...of Steyr-Daimler-Puch AG! Our 35 years of experience and know how in field service, after sales service, spare parts- supply and logistics, sales and regenerate of components we ar proud to give it forward to our esteemed customers worldwide.